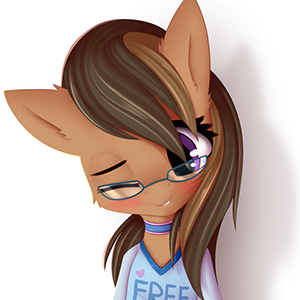 Posts: 4355
Joey
Site Developer
Nerd Pony
This is the thread for people who need help drawing (or even designing) their OCs for the 2020 Community Collab, as well as for artists who would like to help them out!
If you are an artist who would like to help draw people's OCs
Simply make a post in this thread saying that you're willing to help out! We'll add your name to the list, and people who need help can contact you.
It is strongly recommend that if you're drawing an OC for someone, you make a post in this thread, and check to make sure no one else is also helping them. We've had an unfortunate number of instances last year where a few people took advantage of people's generosity and asked multiple artists to draw an OC for them.
If you're someone who needs an OC drawn for them
You can contact any of the artists in the list below and ask them for help. Or you can make a post in this thread and anyone can offer to help out!
List of artists
→
Pizzamovies
→
LightningBolt
→
Dragonpone
→
TexasUberAlles
→
succubisamus
→
Binkyt11
(requests closed)
→
Parcly Taxel
→
Lightning Stripe
→
puddingskinmcgee
→
cheezedoodle
→
DrawingExobass
→
T72B
→
RavistDash
→
Моцна п'яны
→
RainDashESP
→
Guardian Talon
→
phat_guy
→
MiniFeru
→
flusilazole
→
Patachu
→
Calena
→
Nothingtosee
(Pony OCs only)
→
CrystalightRocket
→
Stellar Dust
→
40kponyguy
Folks looking for help drawing their OC
→
list is currently empty
If you would like to be added to either of these lists, or have your entry modified, please
send me a PM
or make a new post in this thread.