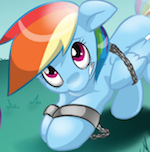 Posts: 1907
RainbowDash69
Prison Jumpsuits Fanatic
Hello,

Is there anyone here who is an automotive enthusiast? I've had a love (obsession, actually) for cars ever since my grandmother gave me a model set of two Chevrolet cars. One from the 1910s and another from the 1930s!

This thread is to discuss all things cars/trucks/vehicles of all sort!

I shall start off asking some basic questions? what is your favorite car? what's your favorite brand?