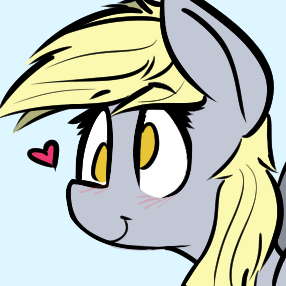 Derpy Whooves
Looking For My Doctor
The "2018 Derpibooru Community Collaboration":/forums/art/topics/2018-derpibooru-community-collab is underway.

This thread is dedicated to artists who want to offer to help others create or finish their art according to "the guidelines":/art/2018-derpibooru-community-collab/post/3430019#post_3430019, and for people asking for help.

Artist who can help are always available in our "Commissions Directory":/commissions, so this thread is only for artists who are *offering to help for free*.

*ARTISTS*

If you are offering help, please post an example of your work so people looking for help know what media and style you work in, and let people know what kind of work you are available for.

For example, if you are only offer to help to convert images into having transparent backgrounds, or if you are available to vector existing images but don't want to create new OCs from scratch, or if you are willing to create an OC from conception to end.

Also describe what information you want to help you perform the work. For example, if you need a preliminary sketch to work from, or if you're ok starting from just a vague description.

If you fill up your free time or are otherwise no longer able to offer help, please report your comment for a reason of "Other: All full" (or something similar), and I'll edit your offer of help to say "FULL - Artist is helping all the people they can" at the top of the post, so others know that you are full up.

*PEOPLE LOOKING FOR HELP*

If you are asking for help, please provide as much information as you can about your OC, including body, mane, and tail colors, cutie marks, and anything else that you think is important to describe your OC well enough that someone else can draw it. If you have existing art of your OC, please link to it using the site's ">>" format, thus:

[==>>1494670==] results in >>1494670

[==>>1494670s==] results in >>1494670s

"Here is a great example":/art/2018-derpibooru-community-collab/post/3431635#post_3431635 of a request for help where the artists will have most if not everything they need to create what the requester wants.

If you have found help, please report your comment for a reason of "Other - found help", and I'll mark your comment "Found An Artist - no longer looking"

*CONTACT EACH OTHER VIA PM*

Do not depend on people catching replies in this thread - if this goes to more than a couple pages, it could conceivably become very difficult to figure out who offered to help whom.

So please *contact each other via PM* to make sure that help is still available from an artist who offered, or to make sure that someone asking for help still needs it.