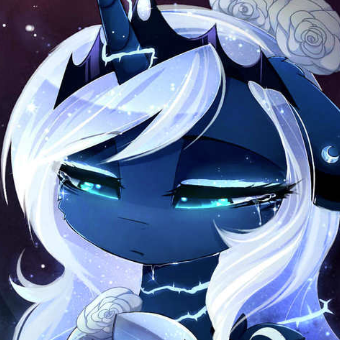 Luna
Luna Best Pony~
Oh hey a dedicated thread for help is nice.
As I already mentioned in the original thread, I am open to help others. Just PM me with references for your OC and general description of what you want to see (as long as it meets the rules of the event).
I already did an OC picture for someone else, so I might as well use it as an example of my work:
>>1588468s

I'll be using somewhat simplified version of my normal style with thicker lines and less effects. If you want me to draw your OC differently, just let me know, I am very open to suggestions!

I am also offering free YCH's for the event: "Click Here to Learn More":/art/2018-derpibooru-community-collab/post/3431077#post_3431077

Note: In an unlikely case that I get too flooded with requests, I may either put your request on hold or deny it until I have less requests ongoing. Don't be afraid to PM me in any case, I will most likely accept your request and in case I deny it, a detailed description as to why will be provided.