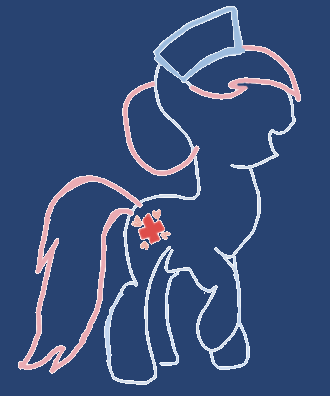 aJackaholic
Just a drifter
"paint.NET":https://www.getpaint.net/index.html is an absolute must-have for you.
It's very friendly for people moving from more simplistic programs like Microsoft Paint. Sure, it can take some time to get used to, but it's really robust once you get to that certain point.

They have the curve tool you're looking for. They've also got much more than Microsoft Paint other than just the curve tool that I think you can use. Check the "Features page":https://www.getpaint.net/features.html.

It even says on their website: "Originally intended as a free replacement for the Microsoft Paint software that comes with Windows, it has grown into a powerful yet simple image and photo editor tool. It has been compared to other digital photo editing software packages such as Adobe® Photoshop®, Corel® Paint Shop Pro®, Microsoft Photo Editor, and The GIMP."

*TL;DR* paint.NET has what you're looking for and more. It was specifically meant to be an improvement on Microsoft Paint. It's pretty robust and can help you improve your art drastically. You can download it "here":https://www.getpaint.net/download.html.
Hope you happen to try it out!