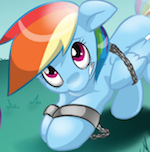 RainbowDash69
Prison Jumpsuit Lover
"@Flying Pancake":/dis/automotive-enthusiasts/post/2762739#post_2762739
Yep, it would be very cool to get a yellow one with the polished wheels and put a mean exhaust on it... perhaps tune the v6 engine and make it a sleeper!! what would be even more fun is to buy one with the attachable tent setup. it would be a good unit for camping

Hm it is interesting we talk about Mazda being more mature, I remember the commercials even stated how the driver of a Mazda travels through adulthood (getting a kid, buying the crossover) as maturity. it was a sweet commercial.