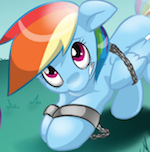 RainbowDash69
Visit Friendship Daily!
New Stellatis inline 6 3.0 engine isn't much more efficient than a V8
Popular YouTube channel has a new Hummer and it's causing so much controversy. It broke down on the middle of the road and people are complaining about how long it takes to charge. Hilarious stuff.
@Background Pony #9F92
It's just a trend to have the make of the car in bold letters across the tailgate. This trend will end in a few years and they'll start putting the normal model of the car in a small badge on the tailgate.
@Background Pony #9F92
Maybe they could partner to make cheap EVs in a quicker way. But I don't know what else they would benefit each other from