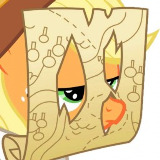 toxicitzi
@toxicitzi

You sound pissed and a little childish.

If I point out the contradiction in saying I'm "Looking for people to blame for this" and saying "Everyone hated it except the bad guys" right afterward, would you get it?
 
you make a good point, but only about how I said what I said and I'm here to argue over semantics like a politician, so I'll instead clarify.  
I don't believe I'm wrong in saying the people that benefit the most out of these 2 articles, they are most likely to stand by it out of anyone else. That's politician term-speak btw, what I mean by that is what I said before, as a corporation and owner of brands, it is unethical to hold everyone accountable for not having the right means of an automated system censoring everything, which is the only way what they were suggesting could have been added, a scorched earth approach in terms of IP Protection, similar to papers such as PIPA and SOPA, where any usages of name, images, anything, regardless of context or anything, is Copyright infringement.
 
This is my understanding of it, If this law were going to force companies, small and big, to get an automated system that filters out everything that could be potentially copyright infringements, then that would be a service to the big brand owners and that would've been a service the big brand owners Wouldn't have paid to any of these companies, that these companies would have respectively had to pay out of their own pockets, for the entire benefit of those big brand owners, whom are the only ones to my knowledge that would have had this kind of grand tier copyright protection.
 
now you can tell me yours wasn't conspiracy theory about Vox, CNN and the likes, or a moot point about Count Dankula being solely responsible for the whole idea of contacting our local MEPs, because that's all I got from your post and it's still pissing me off reading it now, how far off the topic it is.  
edit: If we're done, let's leave the thread as is and see more on topic posts come.