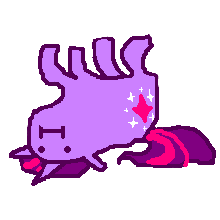 The Smiling Pony
Somehow Omnipresent?
@Penguin Dragneel
iirc it was known during the hiatus, but don't quote me on that, was ages ago.
Over a Barrel also had some people up in arms over the use of really old "cowboy versus indians" tropes. And there were also people hopeful, and then mad, that Luna wasn't seen during the rest of the season, though I don't think they made any waves "outside" of the fandom itself.