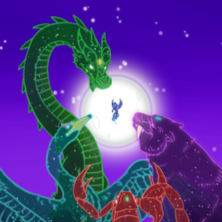 Cosmas-the-Explorer
Explorer in Training
I feel like with 2003 TMNT vs later incarnations, 2003 feels like turtles are on the older side of teens, that being 17 or 18 year olds.
While the later ones definitely feel like they're 15. A bit more childlike and whimsical.
Of course I haven't watched much of the 2012 show and none of the later, I watched the 2003 show a lot, but that's how I see it.