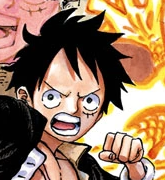 Salamenace
Crossover Specialist
>it had no business being a Rescue Rangers film.
Maybe it shouldn't have been. However, even the creator of Rescue Rangers said they thought the film was fantastic, appreciated the nods to the original series, and liked that it went Meta. As someone who hasn't watched Rescue Rangers, I thought it was an alright film, and it had some funny jokes. I actually commend the legal team for assembling for all the characters that debuted (like
Randy Marsh
), and I like how they salvaged Sonic's first design. However, I do understand if some fans wanted an actual Rescue Rangers movie.
@TheHappySpaceman
I mean, Gadget definitely should've gotten more to do. But I'm not griping over it. When you think about it, both her and Zipper are the only characters who are happy where they currently are Post-RR. It's better than her being the damsel in distress or the Big Bad, and I remember you wishing she wasn't either.