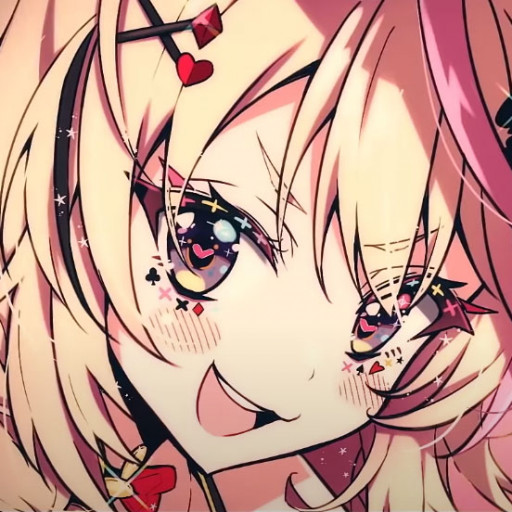 ghostfacekiller39
Sunny Day Realtor
"@Dustcan":/forums/generals/topics/general-anime-thread?post_id=5067471#post_5067471
[bq="Dustcan"]

"@Random-Rambling":/forums/generals/topics/general-anime-thread?post_id=5067453#post_5067453

Makes me think of Louis from Familiar of Zero.

Basically the most exaggerated example of an abusive tsundere you can think of. But at the same time one of the best explained ones, making a character that simultaneously gets too bad yet also an deserved rap. [/bq]
I don't think it's deserved at all, considering the broader theme/take on ZnT's use of the tsundere. She's not even really that much of a tsundere at first, she goes from tsun (in that she legitimately just doesn't like him) -> tsundere in the middle parts of the series -> dere by the end of it. But none of that is really relevant unless you have a hard-on for database-like categorization.

What makes the rep feel so undeserved - assuming we're talking about the idea she's one of the worst examples of what a tsundere is - is that the main narrative of Zero no Tsukaima, the romance that develops between her and Saito, is premised on the idea that they're both kind of assholes. Louise is snotty and views Saito with the type of contempt that a nasty example of nobility would look at a peasant with. Saito is a lecherous asswipe that's barely ever considerate to her or most people around him, for that matter. And during the development of their romance they...learn to tolerate these elements about each other, Louise's anger and snottiness and Saito's poor sense of empathy and general thirst for everything with a pair of tits.

In a genre that's traditionally rooted in idealization to an extreme with concepts like soulmates and perfect compatibility and love at first sight and yadda yadda, ZnT is super refreshing about it. They don't like everything about each other. They learn to tolerate these elements that the other possesses because the stuff they do like about each other outweighs as much. And god fucking damn, it actually takes its time exploring and developing that dynamic instead of dropping a complete 180 turn after one or two climactic scenes.

I don't have any issue with idealized romances and I'm not saying that this is the way to do a romantic development, but it's definitely something totally different and pretty touching if you stick around for it.

And, let's be real, Louise smacking Saito around when she annoys him was never that distinct by tsundere standards in the first place, and certainly not as condemnable as, iunno, a womanchild like Haruhi trying to coerce other characters into making an actual exploitative rape scene for a fucking high school film project. Unless your moral compass is just beyond fucked. But yeah, I'd contest the idea that she's extreme by tsundere standards. People built it up like I was going to be watching a Malty-like character in terms of the abusive to the MC, whenever I just saw a girl acting like a lady on her period with some BDSM-themed slapstick bullshit used to accentuate and exaggerate as much. Where that notion came from is beyond me, especially given the broader thematic context it exists in.

None of this matters because harem with a tsundere, though, so let's just disregard the whole point. People just seem to enjoy ripping everything to the most unnuanced, surface-level categorizations possible and then deriding them for being able to be categorized as such, even if you have to get to a point where all of the meaning in what accusation is being levied at it is lost in being so fucking reductive about it. We're sitting here discussing fucking -dere archetypes along this line, like those say anything at all other than casting a really fucking large umbrella. "She likes the MC but she's mean about it, tee-hee!" "She likes the MC and she's really clingy and assertive about it, so she's a deredere!" "She's emotionless and distant, kuudere~!" I'm not even sure it's possible to talk about -dere archetypes in a generalized sense without saying a whole lot of fucking nothing. Especially with the sheer amount of interpretations and representations any one of the mainline -dere archetypes is bound to have when you mix that very large umbrella together with their prominence in anime/manga.

Watching discussion about shit like this play out always reminds me of how much people suck when it comes to talking about this shit, honestly. Nuance is dead, we need to take everything and break them down into disgusting oversimplifications, while somehow convincing ourselves that we're having a remotely substantial conversation.