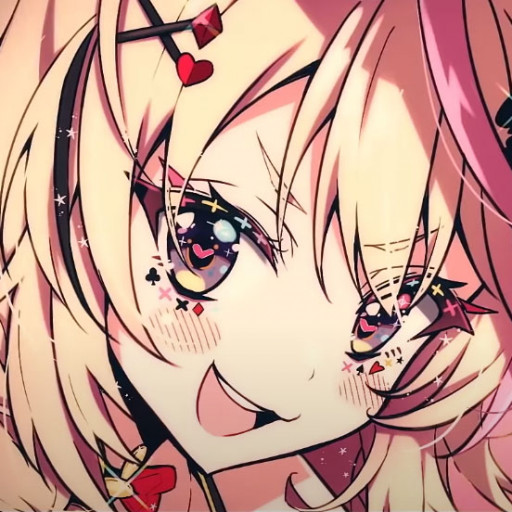 ghostfacekiller39
Sunny Day Realtor
"@tehwatever":/forums/generals/topics/general-anime-thread?post_id=5076035#post_5076035
[bq="tehwatever"]

When I the caveman make a value judgement, what I mean is that: drawing from my personal experience and personal library of references of what I have previously enjoyed or disliked, I, find said tropes or collection of tropes or implementation of tropes to be enjoyable, not enjoyable, or anywhere in between.[/bq]
Subjectivity isn't a get out of jail free card. Just because it's pretty much the universal standard doesn't mean that you can throw it out there and immediately defuse any criticisms people have of your opinions. Functioning discourse doesn't work that way, and for good reason - it's anti-intellectual and pretty much always a cheap rhetoric tactic to try to stifle what the other side is saying without actually challenging it in any way.

That aside, though - I explicitly acknowledged in the first post that there's preference and value judgements at play and I said I don't give a shit about it, because what I was attacking had nothing to do with your personal preferences in the sense of what you can and can't like/dislike. That's irrelevant, and you'd know as much if you actually read what you were responding to instead of making a knee-jerk reaction. I'm not a strawman for you to misrepresent in an attempt to make excuses for your stupidity.

I was being critical of how utterly and insanely short-sighted these criticisms are, and how damaging it would be if most series they're typically leveraged at began doing things the way that's being called for. And, worse yet, all of these issues stem from it because the idea itself is fundamentally myopic. Nothing more, nothing less, and trying to play the relativism card won't sidestep that. Of course I don't like or think much of what they're meant to represent whenever that's the case. I'm not gonna fuckin' like an opinion that's the equivalent of taking a functioning building, burning it down, defecating on the ashes, and then saying acting like it'd be better off this way. The criticism itself is so short-sighted about what it'd mean in application that it can't see how burning the building down is destroying it. It's asinine. There's a reason it fell out of favor years ago, only being kept alive inside little, isolated bubbles like this one. It's a criticism that is an absolute black hole of nuance. You sound dumb by making a point out of it, and the only way it can be kept alive is in a vacuum where everyone else is dumb enough to help perpetuate the idea itself.

Hence, broaden your fucking horizons. The entire theme and point of that post. Just fucking think a bit instead of trying to database everything as good or bad in ridiculously black and white ways. You can either get mad and desperately cling on to subjectivity as an excuse to make shitty, thoughtless, short-sighted criticisms, or you can learn to look at things from a variety of different perspectives to come to a more nuanced conclusion on the topic. You can either think "what is in the series?" or you can think "how/why is it like this?" when trying to look at what writing tools any given series is using. You've chosen the former, and you get mad about being challenged on sticking with the former. Do I think this is stupid? Yes. Hence, Caveman. That seems to have bothered you, but you sure as fuck have earned the title, acting like so.

Keep clinging to your position and never get blown off of it. Your opinions are sacrosanct because of subjectivity, and all discussion ends there.