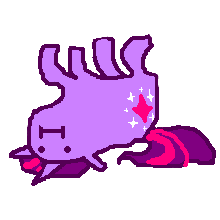 The Smiling Pony

( ͠° ͟ʖ ͡° )
@Mad Black
You have few and majority reversed there, I'm afraid. The majority of downvotes on images come from people that consistently downvote the same content rather than filtering it outright. Downvotes born from actual "quality control" are the minority, by far.  
Despite what people may like to believe, we don't just cowboy this shit in. We have
many
months of stats and user behavior data here, not "feelings" or something.