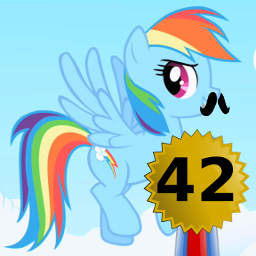 barbeque
@TheLoneLampman

perhaps ratings or other extremely common tags as well. Or not. Whatever works
Other ratings or tags (those which aren't hidden by default), are still for the majority filled with actual art. Look at pretty much any image listing, and you know that when summed up all together
hours
have been spent to create all of that. Compared to dozens of youtube captions and tv memes, which have a combined total effort of maybe 5 minutes.  
@TheLoneLampman
Personally I'd just hide it by default and be done with it. The only people who would care about that checkbox are the ones interested in the crappy memes in the first place. Let them have to go to Settings every time they want to toggle, whine about why they can't get a checkbox etc. It's not like
we
had to tag
their
stupid memes all the time.  
@The Smiling Pony
I kind of like "easy meme" myself. Is easy (…) to remember and to the point.
That actually sounds pretty good, and leads me to another question: when OP doesn't tag his upload of whatever the latest trend in memes is, would we still have to go and find out what the obscure meme tag is this time? Because if it were up to me, I'd just tag easy meme so that I don't see it anymore, and let the people who are actually interested in these crappy memes figure out the exact tag*.  
*=to be honest I'd be surprised if they did that last part, but since I wouldn't see them anymore, I don't give a shit.