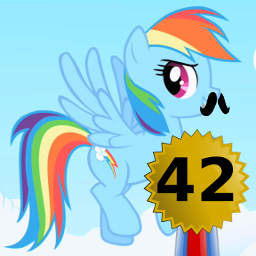 barbeque
As Clover already pointed out, we'll be playing around with this in the coming time.
 
One thing that's always had me flabbergasted is that there was a downvote button on things that were spoilered. Personally (and I'm sure the legit people out there are too) I use spoilers as a way to not completely hide content I usually dislike, but get a fair warning before I open the image. I mouseover for the rest of the tags, and decide whether to open it or not.
 
Some people though, are spoilering tags they should be filtering, and using them as indicators for "shit I'll downvote without ever looking at it".*
 
One other thing that, if it were up to me alone (but I'm putting it out here so that people can give input on it), has irked me for a while now is the yellow background of spoilered images. For ages now, I've been overriding that to look like the other, both because it makes the text more readable, as well as it being clear from the now ever-present black bar that something is a spoilered image. The yellow thing screams for attention.
 
*= if you have something spoilered downvoted, the undownvote button will appear, but when you click it, it will disappear completely again. ie, you can remove your downvote, but not add a downvote, from things you spoiler from thumbs.