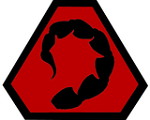 ZORDON
I'm not going to read all the way through the thread, but I think I have the notion of "creative insults" down, so here's my try:
 
YOU TURD-SUCKERS SHIT-LICKERS DAMNED SONS OF THE WORST PUTRID SEWAGE PLANT, IN THE NAME OF NURGLE I DECLARE YOU SO IREDEEMABLE THAT YOU, MEAT BY-PRODUCTS OF CHOPPED LIVER FACTORIES, WILL ROAM THE CLEANEST HALLS OF CANTERLOT CASTLE AND BE LOOKED DOWN BY THE PRINCESSES THEMSELVES. NO LUNA OR CELESTIA FOR YOU. AND DON'T EVEN LET ME GET STARTED ON YOU, SETH. GO THE FUCK TO SLEEP.
 
That said, I don't mind memes too much. They're sometimes infuriating, especially "chickun", but not really all that intrusive. So, I say, keep it as it is.