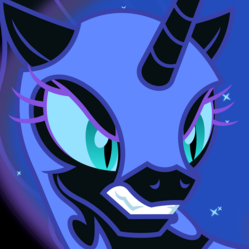 stsyn
Moderator
*Note that this action will reduce security of the site and may allow inserting of malicious content!* Do this only at your own risk.

Since Derpibooru enforced CSP to disallow usage of <style> tags, for correct working of some userscript and userstyles, you have to install
"Content Security Policy Override":https://chrome.google.com/webstore/detail/content-security-policy-o/lhieoncdgamiiogcllfmboilhgoknmpi (chrome)
and type

@[==[
["https://(www\\.|)(trixie|derpi)booru.org/", [
["style-src", "style-src 'unsafe-inline'"]
]]
]==]@

Like this
!https://pp.userapi.com/c850232/v850232529/13d911/YDE2teRndZU.jpg!