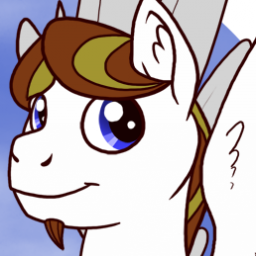 Revenant Wings
Not-So-Stoic Royal Guard
Um… I didn't mean to start a huge argument, I just wanted to know where it went. I've looked at the forums and stuff but I don't often see that a new thing is about to take place. It just was a bit of a shock.
 
That being said, everyone here has a point. Werkbau pointed out that there will be a shift in the balance of votes to favor positive reactions. Forza notes that someone with a certain amount of computer knowledge can create a script that can automatically downvote everything that has a certain tag attached to it. And TSP is correct about needing to actually use the filters instead of people being lazy about what they don't want to see and that people are abusing the voting system.
 
There are flaws in the system, yes, but I must say the overall interface is much more fluid and organized. As a person who doesn't downvote very much anyway, I don't care if the neigh button is removed. However, I will admit that of what I do occasionally downvote, there is a stronger reaction to what I see if I have to click on an image of what I don't want to/like to see among the usage of a tag I like in order to make that vote.
 
I don't care what the admins do. I like this system because it's easier to hide what I don't want to see by taking advantage of it as a resource and overall I'm pretty content with it.