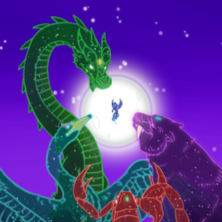 Cosmas-the-Explorer
Explorer in Training
Contrary to popular belief, capital punishment is used in Equestria. But it's more for personal offenses like child abuse or stealing your friends money ensuring they are poor.

Betrayal of friendship or family is often considered the worst crime of all. And is dealt with harshly.

On the other hand more extraordinary threats like coups against Equestria are not punished quite as harshly.