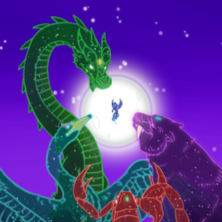 Cosmas-the-Explorer
Explorer in Training
Even though Equestria is seen as a paradise for adults, for children it would be a lot tougher.

In Equestria, children are expected to be training to be ready for adult tasks. Apprenticeship at the minimum age of 11 is very common. Foals at age 12 are allowed to be cashiers.

And corporal punishment is more common in Equestria.

Basically children are expected to grow up more quickly and be useful in society. They would have to both go to school and be apprenticed depending on their cutie mark.