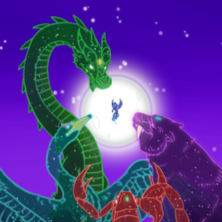 Cosmas-the-Explorer
Explorer in Training
Human Fluttershy's favorite language is Esperanto because she believes in the dream of mankind uniting not being divided and angry by language.
Under Twilight's rule, an attempt at a universal secondary language like Esperanto was attempted. The School of Friendship even made it a class.
It was called Amiceko.
Argyle knows traces of this language and while Sunny while not as fluent as her father uses some Amiceko phrases.