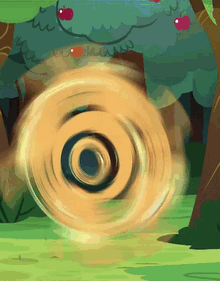 Spinny
Resident Spin Fetishist
"@AWGear":/pony/season-9-discussion-thread-no-spoilers/post/4371075#post_4371075

Yep. Going by Wikipedia, the early airings began in season 6 with The Fault in Our Cutie Marks, which aired early in Poland. The remaining three episodes that season aired early in the UK.

In season 7, episodes 6-11 aired early in Canada, while episodes 12 and 13 aired early in Australia. In the latter half of the season, one episode aired early in Russia, while the remaining three were Canada again.

And in season 8, the early airings came from Finland, Canada, Australia, the UK, and Denmark.

There's no consistency with this whatsoever. It's almost as if Hasbro is just divvying up episodes and tossing them out randomly.