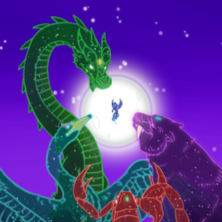 Cosmas-the-Explorer
Explorer in Training
Season 5 of Friemdship is Magic is probably one of my favorite seasons. It's probably the most ambitious season. It's so insane what kind of stories they have in there, like a cult leader, a nightmare tantibus, a cutie mark that could be detrimental to the user and so on.

I kind of miss that kind of insanity that that season had. And I hope that G5 will have their own season 5 where they have really cool interesting ideas.

Season 5 and Season 7 btw are probably my favorite seasons. Although I think Season 7 episodes while having great concepts sometimes fell short in execution.