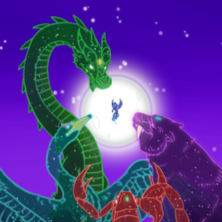 Cosmas-the-Explorer
Explorer in Training
I wish Patrick Warburton would have acted in MLP.
@CORDZ2000
I love where Pinkie said to the audience "He wants all of the cakes!" and then "He wants none of the cakes?!"
For Discord, I found his Glass of Water song funny. And his princess Discord joke. And especially that Space Jam Discord joke. Among others.