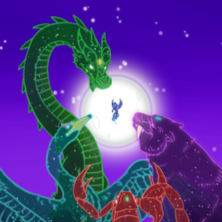 Cosmas-the-Explorer
Explorer in Training
@Lord WyrmSpawN
If you really think about it. Derpy's car is kind of avant garde. It's like seeing Shaker furniture. So simple and unadorned it's artistic.
Rarity's is still probably creative but within convention. Derpy defies convention. For better or worse is up to you.
Derpy probably was less stressed making it too. Rarity was probably stressed and miserable making such a high quality car.