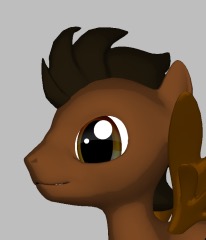 Vivace
"ShimSham my GlimGlams"
> I have two problems with Gauntlet of Fire:
>
> 1- (not important here).
>
> 2- That moment where Garble wants to finish Twilight and Rarity and they act like they have no choice or idea **in a moment of the show where Twilight defeated a powerful centaur**. If Twilight wasn't an alicorn, I wouldn't see it as a problem. But she has wings, she has more power. That's the reason why I made this comic.

I see a few who stated that the comic outcome should've been used in the show, and even more pointing out significant circumstancial differences in the key events being compared to. Haven't seen any personal attacks, though. Neither here nor on dA.