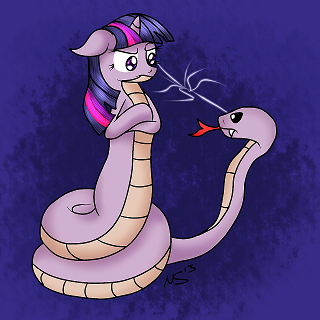 Solar's Wrath
Boobs/Snake Goddess
Twilight smiled at Rainbow Dash when suddenly Rainbow put both her hand on each side of Twilight's face and move her head to look down. Twilight now saw this and gasped before getting shook the crap out by Rainbow Dash.
 
Gaaah!! Stop shaking me!!
 
She said tying to stop herself from being shaken.