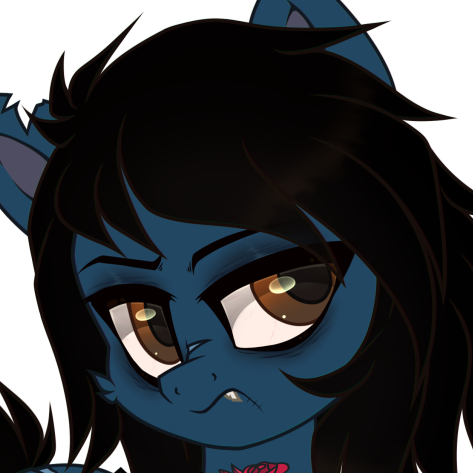 LightningBolt
Moderator
Undead inside
To clarify the title of *ified, I mean the tags that are mostly centered around species swapping but not always, and this inconsistently has finally come to a point that it bothers me enough to make a topic about.
First off, Ponified the poster child for this whole mess. The tag name is pretty self evident, as is the description, and if you look at some examples of it via tagging, it works for characters from other series, irl humans, objects, and even non-pony characters all turned into ponies, even official cases.

But if you look closely, you can see some non-ponies in this as well, this is because the tag also has a stronger meaning of non-pony thing turned MLP without being explicitly a pony.

This isn't exactly resolved by the other *ified tags either, as they all imply species swap which while that works fine for non-sirens turned into sirens, it doesn't make a whole lot of sense to imply species swap to everything turned from not a siren into a siren, as a design may be created in it's universe to have always been a siren.
Going with myself for an example as tags on his images inspired me to do this to begin with. Now, this is a siren designed from turning an IRL person into an MLP species, ponified, if you will, just not a pony, Species swap by a textbook definition makes sense as it from IRL human to MLP siren, tho in the universe he was created for, he has always been a siren, so it makes no logical sense to the image to be tagged species swap as he did not swap in the context of the image, he has always been that way.

The question about all this is, should context matter for species swap and only apply to in-universe changes? Should it be a blanket implication for ALL *ified types, regardless of in-universe or out of it context? Should species swap be removed as an implication from many of these or added to all of them? Or something else?
My goal is to unify these tags instead of one being a catch-all while also being for ponies and the others implying species swap. Some kind of unifying factor so I stop having to edit tag changes from others on my characters.