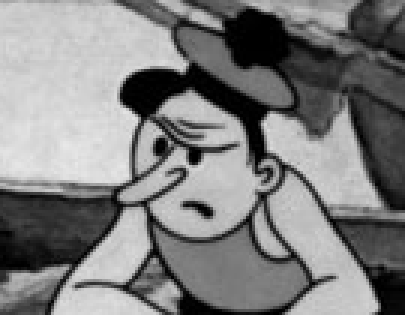 AaronMk
Don'think ighly o'Sicily
@E-123

I read somewhere that a sapient species that doesn't do war in the prehistoric era can only go so far. I don't remember where, though…
 
If that were the case ants and several other species would have been competitors for Earth's spot for civilization. Even chimpanzees occasionally go on the war path. But since we're neither negotiating with the king of the ants of the Champanzee Mansa we can rule that out. But whether or not warfare is a determining factor for survival of a group is questionable at best. Having the capacity to carry out some defensive violence is a good thing, as there were tribal groups in North America who never engaged in offensive wars, but were capable defensive actors and able to engage and survive against outsiders for prolonged periods of intermittent fighting; the Ponca Tribe of South Dakota to name a case, said tribe becoming allies with settlers moving west because they knew how to fight and repel the more aggressive plains tribes.
 
Though on the other hand, if one considers defeat as being a loss of legacy then by this point there should be several historical legacies which couldn't hold their own that do remain. Despite being fractious in most of their history and being conquered and occupied for thousands of years after Alexander I of Macedon, Greek still exists. When the modern Greek state was formed there was even debate over whether or not the ancient Attican Greek (the dialect of Greek belonging to Athens) should be the language spoken by modern unified Greeks or not; this motion was however defeated because no one got time for characteristics comparable to Chinese.
 
Like wise the Persians should have been resoundingly erased several times. But both times they were taken over by someone else they turned them Persian, the Hellenic Macedonians of Alexander the Great, the Bedouin Abbasids, the Mongols; they all became Persian. Not because they were stronger militarily or more capable of fighting so it's not like there was any conditions placed on the occupiers that they should be Persian or else someone's going to get their throats slit.
 
Arguably Nahuatl culture still exists and the Nahuatl language is still widely spoken in the Mexico City region as well as a number of other pre-Colombian languages including Mayan. The Catholic church in Mexico is also itself decidedly syncretic, incorporating Nahuatl belief into itself (Dia de las Muertos, to name the most major thing). So despite being resoundingly beaten militarily and politically, the Aztec and their former rivals still echo through history until today.
 
Egyptian from the Pharaoh's time should also probably be dead but it isn't. Coptic Egyptian is a direct descendant of old pre-Christian Egypt and still close enough to that spoken language that when hieroglyphs were and are being worked out Coptic speakers are referred to. It particularly helps the Egyptian case that they used three alphabets at the same time without regard, and at any one time it's being used interchangeably: Hieroglyphic, demotic, and Coptic/Greek.
 
Military success of a group doesn't generally effect the survival of the group is what I'm saying. Often it's much more to do with the particular conditions said group finds them in. If that's what you're saying.