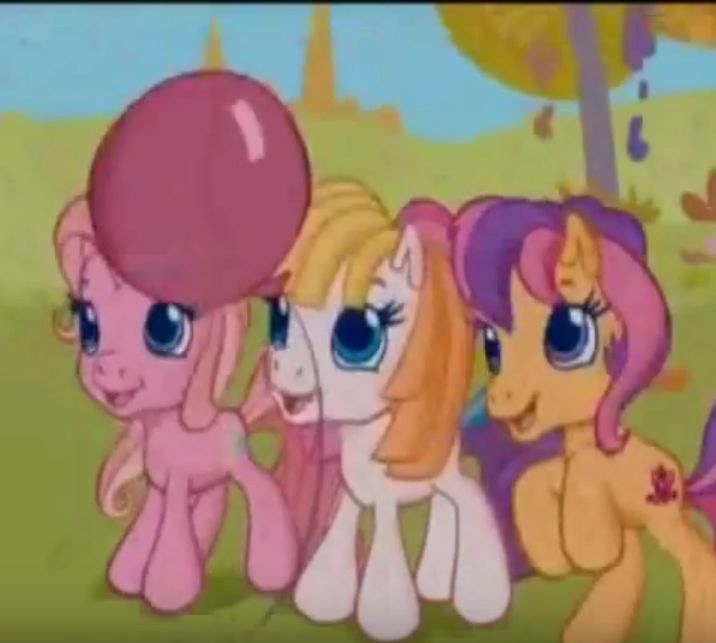 Applepie1973
Nostalgia Purist
It was a sunny afternoon, as many guests including Berry Punch and Minty were arriving at the party in Ponyville for Gilda that had left after being pranked out of her party. There was cakes, games like pin the tail on the pony, blindfold games and more that first day in april.
"Today I will also give a cheer for our new Twilight Sparkle that had moved in for a year ago, so let's give a cheer for her." Pinkie Pie told her cheering friends and smiled.  
The room had been decorated with banners, confetti and big sparkling colourful balloons in many shapes. Pinkie Pie and Spike grabbed and released a clear and very long bended balloon for some minutes, as the balloon squeaked loudly. Thereafter had Spike been sitting and examining himself between the legs. The dino kept on rubbing himself between the legs in over three hours non stop in the crowded room.  
"I wondered who Gilda was that you mentioned earlier, until she showed up today." Rarity said to Rainbow Dash.  
"Me and Gilda had met each other for the first time at the Junior Speedster for ten years ago." the pegasus Rehquis told Rarity.  
"Gilda had told me that she had been raised in another country far to East of Cloudsdale." Rainbow Dash said to Rarity.  
Twilight and Rarity grabbed a long balloon for an hour with their hooves, Then Rarity had sucked Twilight's horn for some minutes. After that was there a big selection of games, drank cider, and enjoyed a large slice of cake from Sugarcube Corner. It was late night when the party ended.  
"That had been such a marvelous party you had held." Rarity told Pinkie Pie and smiled.