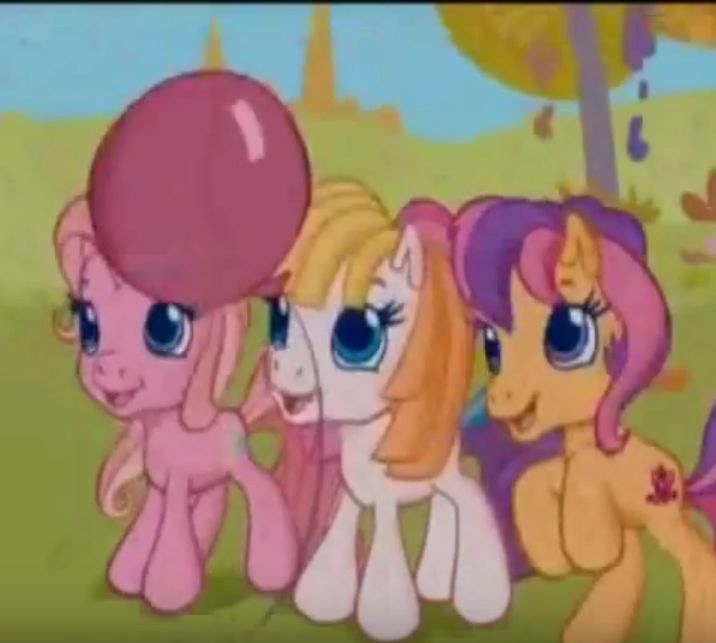 Applepie1973
Nostalgia Purist
Spike and the Mane 6 was in a recorded camcorder movie through their best days in the 10 years found by the Royal Guards in Canterlot as the future Spike and Mane 6 had long been retired. Long abandoned and ruined Manehattan had been flooded after the snow in both Yak Yakistan and the Crystal Empire had been melted. Moons had passed since Ponies began to create advanced mecha ponies. Now Luster Dawn was together with the future Mane 5 and the old Mane Six and Spike outside Ponyville in a forest as they all grabbed a big red balloon with their claws and hooves from the they got at old Twilight´s final Sunset Celebration in Canterlot earlier in the noon in May long out in the future. After that was the hippogriff petting Luster Dawn on her hot hard horn with the creaking big, shiny, pink balloon non stop until the morning as the three other horny creatures and ponies watched and rubbed themselves under their legs for hours non stop as the bird gave the pony the very long horn massage with the balloon in the quiet and half dark forest.
!https://i.ibb.co/2nTbbKb/Luster-waves-goodbye-to-the-Mane-Six-S9-E266.webp!
!https://i.ibb.co/ZSzkvfd/Ponies-and-creatures-living-in-Canterlot-S9-E266.webp!