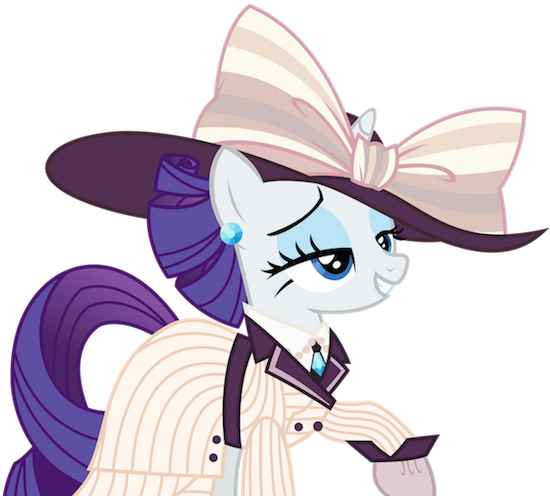 cloudkicker108
かたわれ時
"@CMC Scootaloo":/1369813#comment_5888627
Events like the Toy Fair are not put on solely for journalists and reporters. It's a fact that the majority of the attendees aren't members of the press; a good number of them are professionals in the industry.

If I recall, EQD still managed to report on most of the toys displayed, so why go through the effort of creating a separate display behind closed doors just for a few products? The entire purpose of Hasbro (or any company) bringing toys the the fair is to attract as much attention from the attendees. The private nature of the event already makes the entire affair closed door anyhow. All Hasbro had to do was guide the journalists through, something that they admittedly failed in this case. As to why that happened, I can think of two possibilities. Either Hasbro somehow failed to clearly convey which products are not meant to be reported on to their staff on the floor, or the floor staff was busy with something else at the moment and simply failed to notice EQD staff snapping photos.

Again Hasbro did not showcase their products to the public because this event was not open to the public. That is explicitly stated on the official website. Although Hasbro failed in this case to stop the product from being recorded, that doesn't mean they can't prevent articles or media using that material from being released.

I don't know where you got that quote, but I neither said it nor does it represent my beliefs. I have always believed that journalists and reporters should be free to cover whatever they want to cover without Dear of interference by external entities (companies, government, etc.) unless those entities have a legal obligation or right to do so that also does not violate common decency.