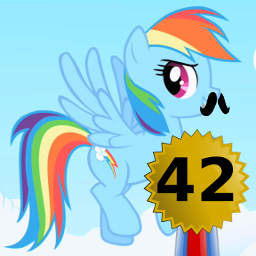 Posts: 765
barbeque
Site Moderator
Site Developer
@Etherchanter
This makes sense (I know I went through the site a while back and added pagination stuff to the bottom of a lot of pages that used to only have it at the top).
@Vree
The default is actually 15, which (I don't have a monitor like that myself) probably fits real nicely on a 1680x1050 or maybe 1440x900. But yeah on anything but that it probably looks crap. It also doesn't help that the default filter lets through a lot of garbage, but I can already see the bitching commence if we'd put something entirely sensible like a "minimum score = 0" for logged out users.
Personally I'd just do that and put it at 50 smallthumbs for logged out users, but eh. Actually, now that I think of it, didn't someone mention a while back to raise that limit to 100?