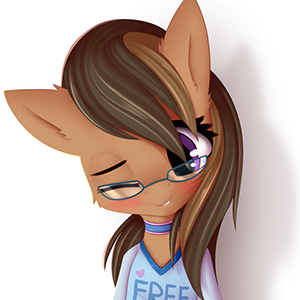 Joey
PM me your cute OCs
One of the biggest disappointments I've seen (by more than one artist) is identity abandonment. There's been a few artists who I really admired (either for awesome art, or just for being an overall awesome person), who decided that for some reason, they're getting a new DA/Tumblr account, announcing they're leaving their current one, but not telling where their new one is.
 
Some of them said they just weren't into ponies anymore, or didn't want to draw the same particular theme anymore, and felt it would be easier to just get a new name so there'd be no expectations. Others did it to escape some drama or something.
 
While I understand such reasonings for doing so, it kinda sucks knowing that an artist you really admire is still drawing, but you have no idea where, and can't see their latest art. Even if they're not drawing pony - if they have a good art style, or are just a cool person to talk to, I'd still follow them regardless.