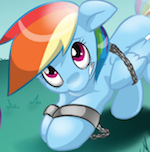 RainbowDash69
Visit Friendship Daily!
@kleptomage
modern cars are very low and have very delicate and lightweight bumpers. I've seen many cars with knocked out lower bumpers due to snow and ice boulders…
@Background Pony #47C2
this article is awesome. I firmly believe Saab, Pontiac, Saturn, Oldsmobile would've been able to modernize their designs just with using a split grille design like that Saab rendering.