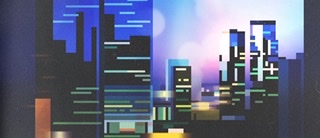 bigladiesman
El retorn de Jan
… Of "A Canterlot Wedding" where Twily leaves all the cast alone to meet their fate in hands of Queen Chrysalis and her army?
 
There are three harsh moments on the show:
 
Pinkie gets downright rejected (because of the classic Birthday surprise party) and one wants to send the rest of the Mane 6 to the glue factory: We got "Cupcakes" and its versions to enjoy ourselves.
 
Dashie is publically humiliated and many fans would have loved to send the Mane 6 and Scootaloo to the glue factory: We got tons of alternative fics. As for Scootaloo, we got Rainbow Factory.
 
… But I think the harshest moment was when the Mane 6, the Great and Powerful Tia and even Shining - at least he has an excuse - ditched Dashie for trying to save them. Especially harsh from the Mane 5, that preferred the glamour of a random pony over the genuine concern of a true friend.  
In fact , I think Chrissy sealed her fate by not letting Twily alone in her disgrace. I may be biased because this is one of the episodes of the show I've actually seen, but I would love to see Twily saying to herself: "Fuck off, I'm outta here" and leaving them to their doom. Is there any fic about this?