Posts
Search Results
Phoenixflambe
Posey Bicce
I would suggest the voices, but I don't wanna sit through every voice actor.
Background Pony #E05F
@Markiz93
Princess Amore: Anna Cummer or Venus Terzo.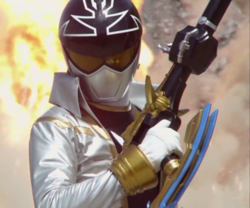 Jarkes
GOKAAAAI... SILVER!
If Leonard Nimoy hadn't died last year (T_T), I would've loved to hear him voice Starswirl the Bearded…
 
As for the Power Ponies and Humdrum, I imagine they would still have the voice actors of whichever mane six member (and Spike) took their place in the episode, just giving slightly different performances.

Markiz93
Proud of being Polish
What do you think about characters from IDW comics? If they appear on the show, or all stories from comics bocome episodes, what they should sound like and what voice actors and actresses should voice them?
 
So, for example, who will voice:  
cave troll,  
nightmare forces,  
Captain Hoofbeard and pirates,  
Star Swirl the Bearded,  
Jim the diamond dog,  
King Longhorn,  
Power Ponies and Humdrum,  
Long Face,  
High Heel,  
Pharaoh Phetlock,  
Shadowmane,  
Smudge,  
Anubis,  
Baast,  
Bramble,  
King Aspen,  
Well-to-do,  
Mina,  
Cloverleaf,  
Princess Amore,  
Radiant Hope,  
Sendak the elder,  
King Vorak,  
Queen Haydon,  
Scorpan,  
Doran and moon creatures,  
King Orion,  
Emperor Incitatus,  
Sergio,  
Prancy Drew
 
and many other characters that I didn't mention in a list.
Showing results 1 - 4 of 4 total
Default search
If you do not specify a field to search over, the search engine will search for posts with a body that is similar to the query's word stems. For example, posts containing the words winged humanization, wings, and spread wings would all be found by a search for wing, but sewing would not be.
Allowed fields
| Field Selector | Type | Description | Example |
| --- | --- | --- | --- |
| author | Literal | Matches the author of this post. Anonymous authors will never match this term. | author:Joey |
| body | Full Text | Matches the body of this post. This is the default field. | body:test |
| created_at | Date/Time Range | Matches the creation time of this post. | created_at:2015 |
| id | Numeric Range | Matches the numeric surrogate key for this post. | id:1000000 |
| my | Meta | my:posts matches posts you have posted if you are signed in. | my:posts |
| subject | Full Text | Matches the title of the topic. | subject:time wasting thread |
| topic_id | Literal | Matches the numeric surrogate key for the topic this post belongs to. | topic_id:7000 |
| topic_position | Numeric Range | Matches the offset from the beginning of the topic of this post. Positions begin at 0. | topic_position:0 |
| updated_at | Date/Time Range | Matches the creation or last edit time of this post. | updated_at.gte:2 weeks ago |
| user_id | Literal | Matches posts with the specified user_id. Anonymous users will never match this term. | user_id:211190 |
| forum | Literal | Matches the short name for the forum this post belongs to. | forum:meta |