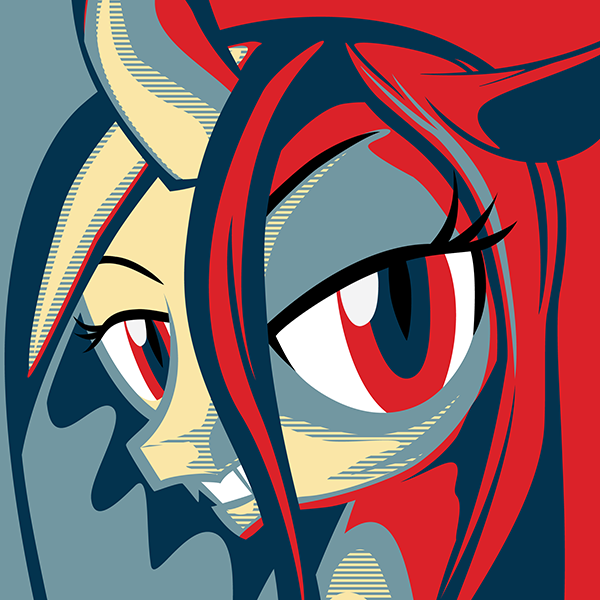 Marker
Misanthrope
Intro
I love writing userscripts for Derpibooru, but one thing I always have trouble with is implementing user-changeable settings in my scripts. Despite my desire to give users more flexibility in how my scripts are run, it's a hassle to create, style, and find a place to insert the input elements, to bind event listeners to those inputs, and to manage how they are kept in local storage.  
Which is the reason I wrote this utility script, and I'm posting it here in the hope that some of you will find it useful too.  
What is it?
Unified Userscript UI Utility
, or
Derpi4U
, allows you to add user settings that could be easily accessed and persists across script updates. All the settings registered with the script could be accessed on Derpibooru's
Settings page
, under the new 'Userscript' tab created by Derpi4U. This give the users a central location to access their various script settings, while also prevent cluttering of the site UI.  
How do I use it?
For detailed information on how to get started, visit the
GitHub page
.  
To see examples of real-life usage, Derpi4U is used by
Derpibooru Comment Enhancements
and
WebM Volume Toggle
.  
And if you have any further question concerning the script and its usage, I would be happy to help you with them.  
Screenshot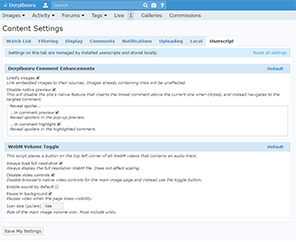 (I know how pretentious the name is, but I couldn't resist the opportunity to banepost. So it's either UUUU or something terribly vague and generic.)