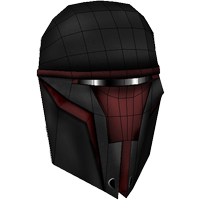 Revan0123
I AM REVAN REBORN
[@Cerebrate19](/forums/rp/topics/welcome-to-equestria?post_id=5256728#post_5256728)
[@UltraVaderMan](/forums/rp/topics/welcome-to-equestria?post_id=5256142#post_5256142)
Gerald: "Not quite Global...but a Defense Initiative for Equestria still sounds hopeful to me"

**Gerald looks over to Matias**

Gerald: "We might have to stay put here for a while, if that's the case. If Ponyville's been infiltrated by NOD, they'd expect us to come back to town so they can eavesdrop on our lives. Good thing we finally caught onto them"

**He proceeds out the door, going to find a bed**

Gerald: "Whoever these unknowns were...I doubt they came here for the sake of peace"
-----------------------------
[@Cerebrate19](/forums/rp/topics/welcome-to-equestria?post_id=5251475#post_5251475)
**At an undisclosed NOD location, information comes in and out daily. The news of giant red demons from other realities certainly stirred up alot of activity in the Brotherhood. The more defense they can achieve from other-worldly entities, the safer they be. With the recent infiltration of Twilight's Castle, the listening team soon got word of what the Commando had been informing them**

Shadow Mark: "Affirmative. Withdraw from the area and continue long range surveillance. Out"

**From around the corner, the former division of Psicorps stepped in**

Yuri: "The plan did not go as expected?"

Shadow Mark: "I'm afraid not, Commander Yuri. The 'plans' that were supposedly kept in the castle were just notes. It seems the scientist made sure not to keep all top secret information in one location"

Yuri: "He certainly knows his way of dispersal tactics, not that it will help him in the long run. How goes the operation in the old castle?"

Shadow Mark: "We have not heard from Agent Jaspis since-"

**Suddenly, a static filled transmission filled the radio**

Jaspis: "HQ, come in!"

Shadow Mark: "Jaspis, your report is late, what's the situation?"

**A mix of static, magic and gunfire could be heard as Jaspis gave her report**

Jaspis: "HQ, this is Jaspis. Initial objective accomplished! Castle taken but now under fire! Attackers are unknown but considered hostile!"

Shadow Mark: "%Unknown?%"

Jaspis: "Tree engaged defensive shield!" No way through it for the time being! The unknown hostiles are using energy weapons! Scarlet Fire and Onyx Star are down. Swift Bolt is badly injured and the unknown intruders are relentless"

Shadow Mark: "Copy, hold your position!"

Jaspis: "Can't hold out for much longer, HQ! These attackers are fast and hard hitting!"

**Jaspis goes quiet for a second**

Jaspis: "Wait, I see one now...metal...some kind of metal-"

**Before she could finish her sentence, the transmission cut out**

Shadow Mark: "Agent Jaspis, come in! What is your status?"

**More static fills the radio**

Shadow Mark: "AGENT JASPIS, COME IN! DO YOU READ ME!?"

**The static continued**

Yuri: "It appears that trouble continues to plague this world"

Shadow Mark: "What are your orders?"

Yuri: "Continue the surveillance of Princess Twilight's castle and her little band of fighters. Perhaps we can use this situation to our advantage..."