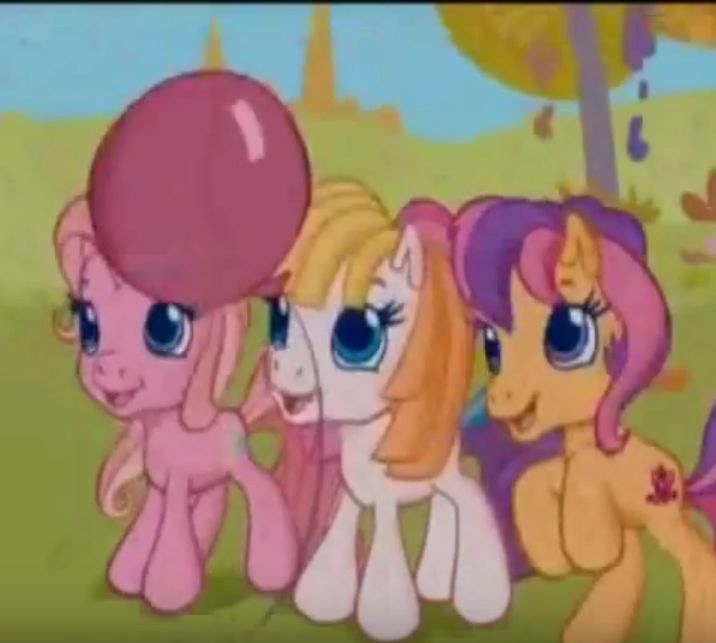 Applepie1973
Nostalgia Purist
!https://www.redlightponyville.com/forums/proxy.php?image=http%3A%2F%2Fthumbnails117.imagebam.com%2F53011%2Ff1caaa530102615.jpg&hash=7cfc446d96aaeed99feb47261971997b!

Mathilda had her Birthday party on the evening that Rainbow Dash got pranked in a barn that last weekend in August, as the donkey got a bunch of shiny and clear round balloons on strings. There in the barn that evening was the crowd of ponies and the donkey grabbing a creaking, round, shiny golden balloon with their hooves for over three hours. Despite the donkey and the ponies had a fright of balloons, were they feeling ecstatic too feeling the soft, bloated, golden rubber body they grabbed with their hooves. Sweetie Belle, Rarity and Twilight got a hot and hard horn by catching the golden balloon. The party then went on at midnight with Nightmare Night stories, games and activities. Later that night was horny Sweetie Belle with a solid horn feeling how Pinkie Pie held a red squeaking balloon she brushed against the static hair on the filly until the morning. One moon later had Twilight been finding out that an abandoned building laid in a small village by a forest across the barn. Twilight found an old book somewhere in her hidden part of the library with rare books. That book told about the abandoned
house where a filly and her family suddenly left the house that stood empty, and it was filled with old dolls and toys.

"For moons ago a family they lived in a house in a small village." Twilight read.

"But then one day the filly in the family disappeared in the forest by the house, and was not seen again until many think they saw the ghost of her in that forest." the alicorn read

So that morning was the Mane Six, Spike and the CMC going to explore that abandoned house, as the thunder, lightning and rain began. While the ponies waited for the shower to be over, where they finding a lot of old toys like a Smarty Pants that Twilight also had as a filly.