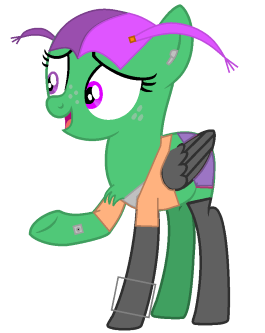 Wiimeiser
(Foil Hat)
Nah, it's a fanfic, it seems appropriate enough…
 
Out of curiosity, what is Littlepip scared of? AFAIK snakes and the dark, but I'm just guessing. I'd say maybe needles? Surgery? I have no idea. It doesn't seem to say anywhere…
 
Who do you think lacks love? I think Puppysmiles, Hired Gun and Serenity need more love.
 
EDIT: Also, you spelled Equestria wrong.