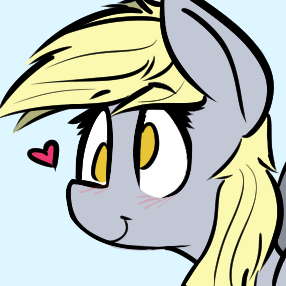 Derpy Whooves
Looking For My Doctor
Status:
FREAKING FIXED ON PHILOMENA!
Scope: ARTIFACT IN BOORUONRAILS - Retest on Philomena to see how it handles this problem.  
Summary: The tag count on tags can be incorrect. For some tags rebuilding the index does not help.  
Use Case: Tags have a number associated with them that shows the number of images with that tag.  
Expected Behavior: When aliasing artist tags (or any tag) it is desirable that when the aliasing is done the artist tag reflects all of the images on the site with that artist tag.  
Instead: Sometimes when aliasing tags the resulting tag has an incorrect number - it does not accurately show the number of images with that have that tag.  
Example: I see this mostly when aliasing artist tags. I aliased artist:nsfwphenya -> artist:phenya-arts -> artist:phenyanyanya ->
artist:phenya
and the resulting artist tag had a count of (0) images. The count has incremented as new images have been added, but the actual count should be 289 and is only 8 (as of this moment). Re-indexing the tag has not corrected the count on the tag.  
NOTE: This artist tag took very long to alias on BooruOnRails - several hours or maybe even a day. It is possible there is something wrong in how this tag has been aliased previously, or there may be a duplicate key or something - but nothing is showing up in SIDEKIQ as failures related to this aliasing. Also, on BooruOnRails the alias jobs for this tag take hours, moving only a handful of tags every few minutes. Normally an aliasing job running for more than 5 or 10 minutes is very unusual, so something weird is going on with this tag or it's images. It will be interesting to see what the retest on Philomena does.